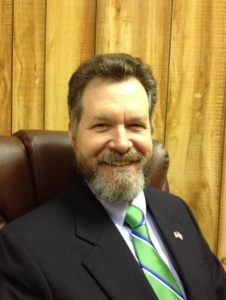 Todd Lesser, Messianic Rabbi
Todd Lesser was raised in a reform Jewish home, but stopped attending synagogue soon after his Bar Mitzvah.  While in college, a friend shared the Jewishness of Yeshua (Jesus) with him.  After learning of the many Messianic prophecies in the Hebrew Scriptures, Todd accepted Yeshua as his Messiah and began learning about the Jewishness of his New Covenant faith.
After graduating from Georgia Tech with a degree in Nuclear Engineering, he served for five years in the U. S. Navy as a Nuclear Submarine Officer, then returned to Atlanta, GA.  He attended Congregation Beth Hallel, and served as a Deacon for eight years.  In 1997, he moved to Greenville, SC and began attending Adon Olam Messianic Congregation (AOMC).  Todd became an elder at AOMC in 2002 and in 2012, he became the full-time Congregational Leader.  Todd was ordained as a Messianic Rabbi by the International Alliance of Messianic Congregations and Synagogues (IAMCS) in 2015.
Fred Scott (wife, Janeal), Shamash
Maye Galloway, Music Leader
Sara Lesser, Dance Leader
Mick Jones, Building and Grounds Supervisor